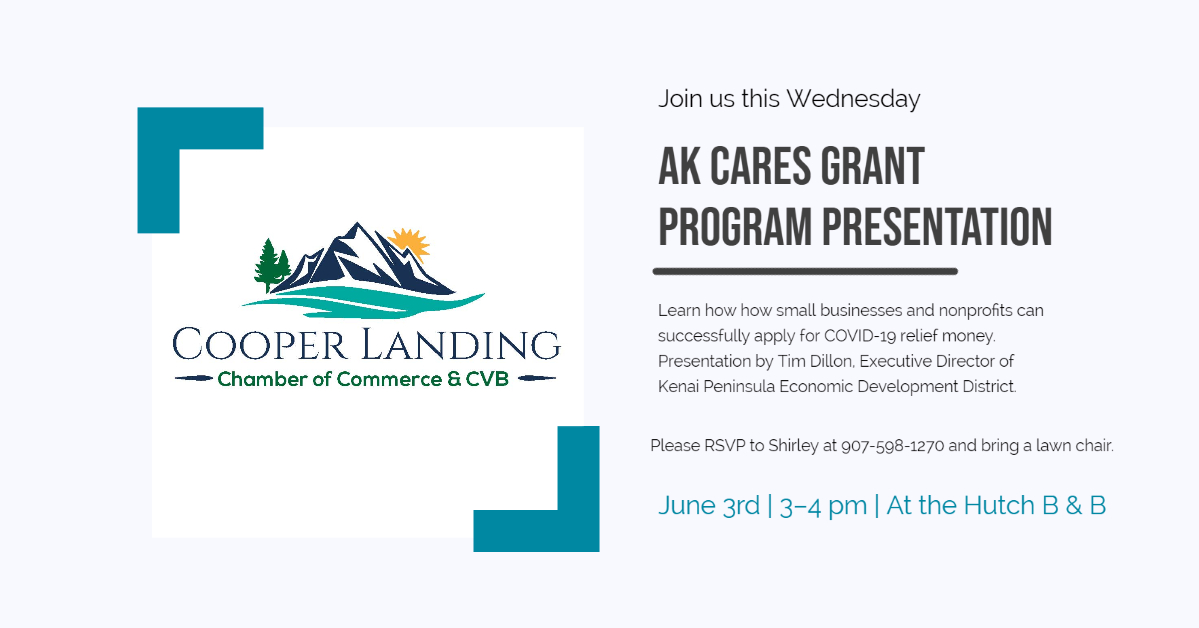 Summer is just around the corner and with the lifting of COVID-19 restrictions, we're all ready to get back to work! With that in mind, the Chamber invites all members to attend a one-hour presentation on AK CARES Grant Program (Coronavirus Aid, Relief and Economic Security Act). Tim Dillon, Executive Director of Kenai Peninsula Economic Development District, will provide details of how small businesses and nonprofits can successfully apply for COVID-19 relief money. The presentation is Wednesday, June 3rd at 3 pm at the Hutch Bed and Breakfast. Please RSVP to Shirley at 907-598-1270 and bring lawn chairs.
We'd like to welcome our newest member, Mike Amos with Bike Cooper Landing. Mike offers mountain bikes and ebikes for rent.
The Chamber office is officially open. Feel free to stop by with your rack cards and leave with copies of the 2020 Upper Kenai Visitor Guide.
We thank all of you for being good neighbors and respecting and supporting each other. Remember, referrals to surrounding businesses for activities, meals and services help everyone succeed.