Please enjoy our monthly newsletter, the Cooper Landing Gem.
Read about our local businesses, and learn about any events and fun
activities happening in our community.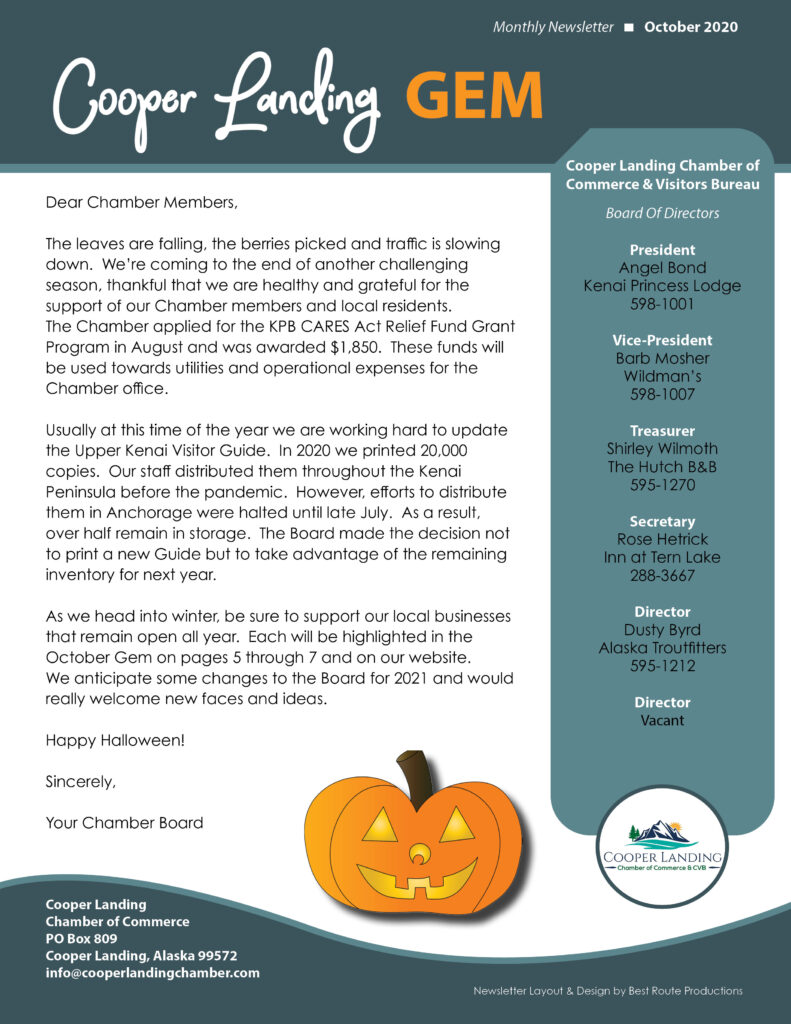 The leaves are falling, the berries picked and traffic is slowing down. We're coming to the end of another challenging season, thankful that we are healthy and grateful for the support of our Chamber members and local residents.
Chamber Members Open this Winter
As we head into winter, be sure to support our local businesses that remain open all year. Below are seventeen businesses that notified us that they will be in operation this winter. You can find their contact information on pages 5 through 7.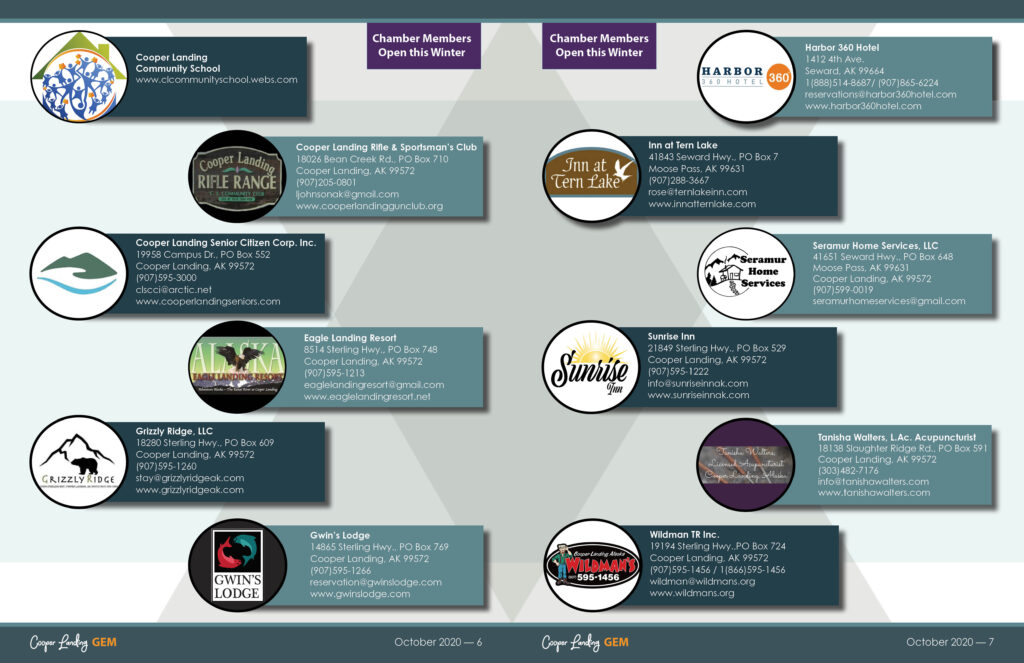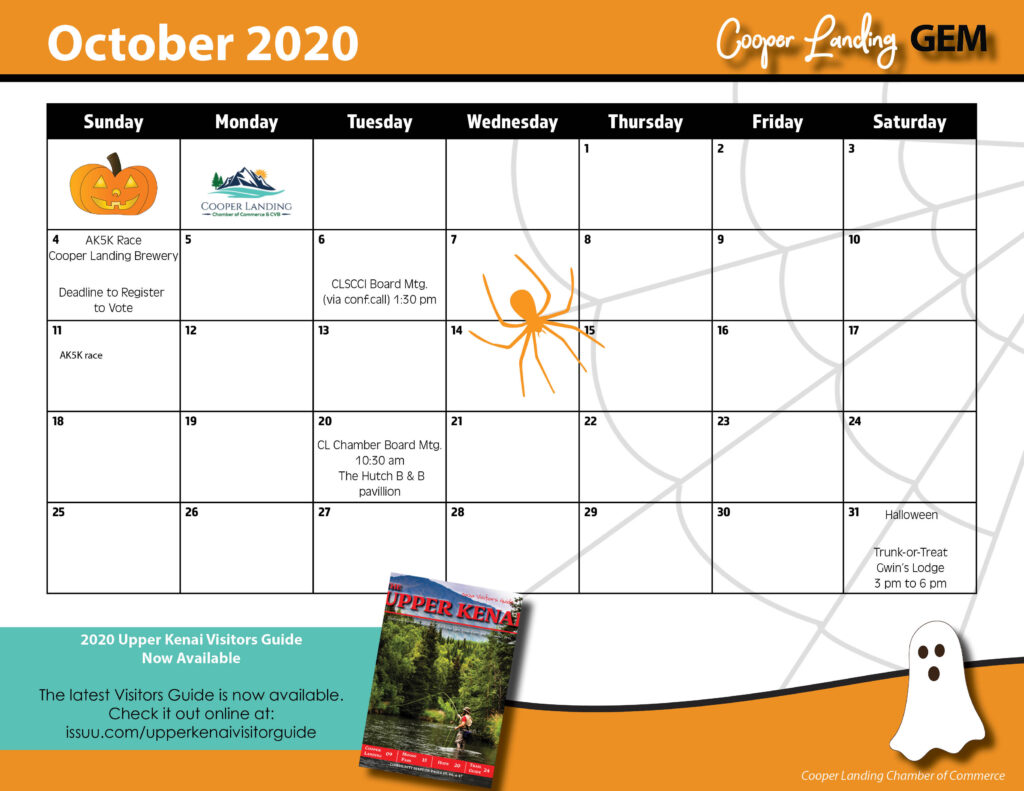 Wish to add something to the Calendar of Event? Notify us before October 26th to get your November event added to the calendar.